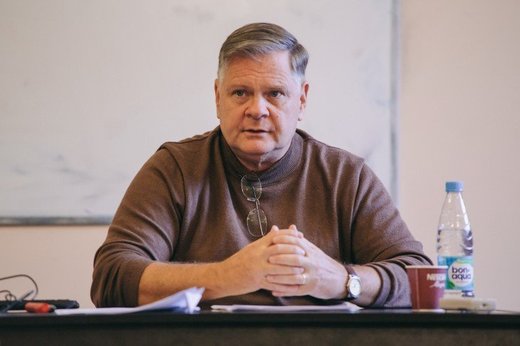 The recent terror attack in St. Petersburg, Russia, is nothing new. Russia has been waging a war on Islamic terrorism for the last 20 years. What started as a homegrown Chechen separatist movement was quickly hijacked by elements of the so-called global Islamist jihad - veterans of the Afghan-Arab mujahedin and affiliates of al-Qaeda. While many commentators in the West were happy to write off the Chechen terrorists as "freedom fighters", Gordon Hahn was one of the first in the West to sound the alarm in his book
Russia's Islamic Threat
. His predictions came true when former "President of Ichkeria" Dokka Umarov founded the Caucasus Emirate in 2007, the subject of his next book,
The Caucasus Emirate Mujahedin
. After the creation of the Islamic State in Iraq and Syria, most of the CE's fighters defected to join the Islamic State's jihad, where many have met their fate.
Today on the Truth Perspective, we interview Dr. Hahn about his work on Russia's Islamic threat, as well as his research on regime change and revolution. We'll also discuss ideas from his first book,
Russia's Revolution from Above: Reform, Transition, and Revolution in the Fall of the Soviet Communist Regime
, and his upcoming book
Ukraine Over the Edge: Russia, the West and the "New Cold War"
. You can read his work on his Russian and Eurasian Politics blog at
Gordonhahn.com
.
Running Time:
01:38:25
Download:
MP3