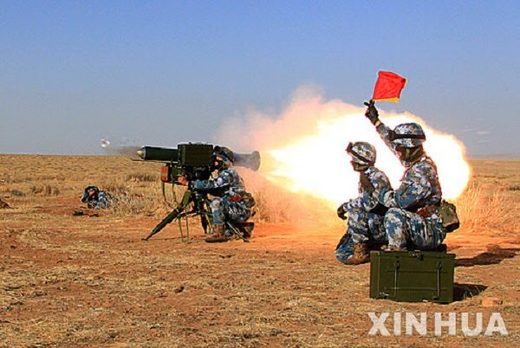 While the catalyst is unclear, it appears the market dropped as headlines of
further sanctions against Russia
appeared and
reports of China deploying 150,000 troops to its North Korea border.
According to
Korean news agency Chosun
, the "Chinese army has deployed about 150,000 troops to the North Korean border in two groups to prepare for unforeseen circumstances." The reason: the prospect of "military options", such as preemptive attacks on North Korea, like the one the United States launched on Syria.
More
Google translated
:
As the United States announced its independent North Korean behavior and moved the United States Navy's nuclear-powered Calvinus (CVN-70) carrier class to Singapore, the Chinese army has deployed about 150,000 troops in two groups to prepare for unforeseen circumstances.

"The report said. It is because of the prospect of taking "military options", such as preemptive attacks on North Korea, just as the United States has launched an air raid on Syria.

Japan's Sankei Shimbun reported on the 9th that the Syrian missile strike in the United States shocked China, suggesting that the People's Liberation Army forces are moving toward the Yalu River, .

The newspaper said the video was also broadcast on the Internet, but the authorities removed the relevant information, saying the move was a medical and aft support unit for the Shenyang bulb (the northern light bulb)
Another possible catalyst is a report by
Russia's interfax
that Moscow is preparing for more sanctions, and has warned local air companies about a possible suspension of charter flights with Tu:
POSSIBLE INTRODUCTION OF SANCTIONS AGAINST RUSSIAN MILITARY OVER SYRIA NOT TO AFFECT RUSSIA'S ACTIONS IN SYRIA, OPERATION TO FIGHT TERRORISTS TO CONTINUE - OZEROV
RUSSIAN AIR COMPANIES RECEIVE WARNING ABOUT POSSIBLE SUSPENSION OF CHARTER FLIGHTS WITH TURKEY - SOURCE
Whatever the catalyst, the reaction is clear: