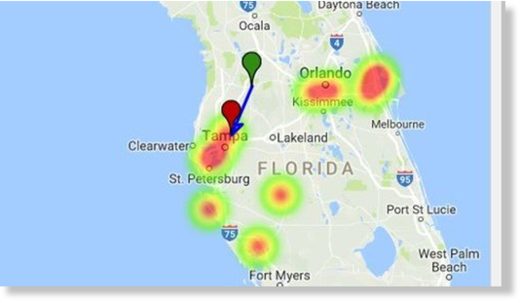 There are social media reports of a fireball over Tampa around 3 a.m. early Sunday morning.
A report on the
American Meteor Society webpage
confirms a similar possible sighting. According to Antonio Paris, an astronomer at MOSI, seeing meteors flying across the sky isn't unusual.
If you look up at the night sky, Paris said you could see a meteor almost every night if it's clear. That's not as common in cities like Tampa. Paris said you'll have better luck in rural areas and national parks where there's less light pollution.