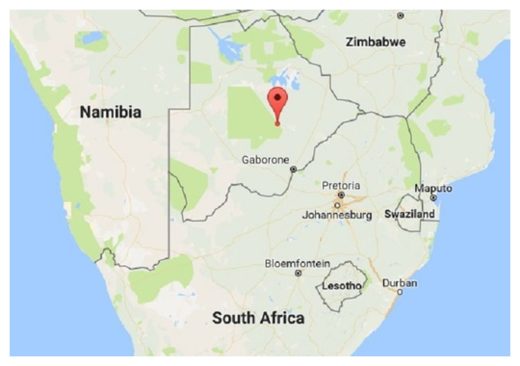 A strong earthquake with a preliminary magnitude of 6.5 has struck Botswana, with shaking felt across southern Africa, including South Africa, Mozambique, and Zimbabwe. Only few details were immediately available.
The earthquake, which struck at 7:40 p.m. local time on Monday, was centered about 44 kilometers (27 miles) east of Gope, or roughly 229 kilometers (142 miles) northwest of Gaborone. It struck at a shallow depth of about 10 kilometers (6.2 miles).
The
U.S. Geological Survey (USGS)
put the preliminary magnitude of the earthquake at 6.5,
making it the country's largest earthquake ever recorded.
Shaking has been felt across southern Africa, with reports of tremors being felt in the capital Gaborone and neighboring countries, including in Johannesburg and Pretoria in South Africa. Shaking has also been felt in Zimbabwe and Mozambique.
There was no immediate word on possible damage or casualties but we're working to gather more information.
Computer models from the USGS show that as many as 25.8 million people across the region may have felt the earthquake, though the area near the epicenter itself is not heavily populated. An estimated 56,000 people may have experienced "strong" to "very strong" shaking, according to the USGS.
"Very scary and everyone in the house panicked," a resident who lives in Gaborone told EMSC. Another resident, across the border in South Africa, added: "The ground was shaking for almost two minutes. Felt very strong."
Monday's earthquake is the largest earthquake to strike Botswana in modern history, surpassing a 5.9-magnitude earthquake that struck the same region in September 1952. That earthquake was followed by a 5.8-magnitude earthquake just a month later.