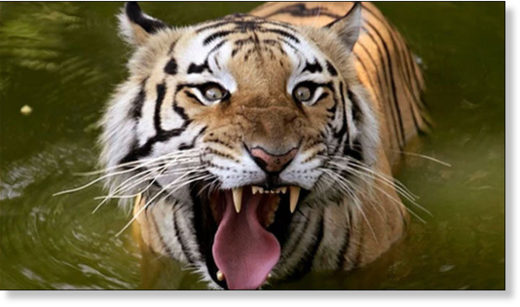 At least 10 fishermen were killed and some 15 others injured in tiger attacks in the Sundarbans in the past three months,
according to Sundarbans Fishermen's Association. The victims, between 20 and 40 years of age, were residents of Gosaba, Kultoli, Moipith and Patharpratima -- villages in Sundarbans area under South 24 Parganas district. The fishermen had been killed by the Royal Bengal Tigers (RBTs) when they went for fishing in deep jungles. Some 15,000 people living in these villages earn their livelihood by collecting honey and going fishing or catching crabs from deep jungles by risking their life, said the SFA. In West Bengal, there are provisions for compensation, if anyone gets killed in animal attack, but in the case of fishing in deep forest, the family of the victim cannot claim for compensation as going in reserved forests is illegal.
"If at all a claim is made, the process is very lengthy. About 4200 sq km area reserved for Tiger Project in the Sundarbans is out of bound for common people," said the association.