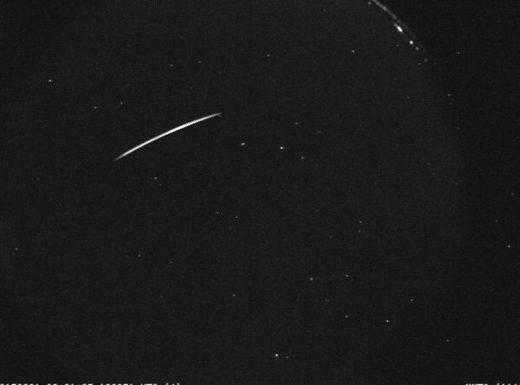 Did you see a fireball Tuesday night? You weren't alone.
A bright meteor was spotted from New York to Kentucky about 8:40 p.m., prompting more than
100 reports
to the American Meteor Society. A high concentration of sightings came from the D.C. area.
"It was the brightest meteor I've ever seen," one Arlington resident wrote.
"I have seen fireballs before. This was the closest one I've ever seen," one Leesburg resident reported "This appeared to be very close and bright. Like you could see the ball of fire at the end of the trail almost."
According to the American Meteor Society, fireballs are very bright meteors, about as bright as Venus in the morning and evening skies.
About 10 to 15 meteorites fall to Earth each day, but sightings are rare since streaking fireballs often fall over the ocean, or during daylight hours when they can't be seen.