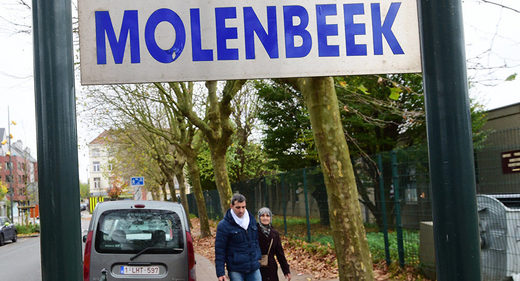 A total of 51 of the 1,617 non-governmental organizations (NGOs) under observation in the Molenbeek district of Belgium's capital city may have links to radicalism and terrorism,
local media reported on Monday, citing an in-depth police investigation.
According to the
Derniere Heure
newspaper, the confidential police report demonstrated that 17 NGOs in Molenbeek were suspected of having links to drugs, while eight could be tied to firearms and another 26 complicit in other illegal activities. The report added that 270 NGOs required a more thorough investigation.
The investigation also reportedly showed that
no person from eight Brussels communities had traveled to Iraq or Syria to join the extremists in a year
, save one who tried unsuccessfully.
In the aftermath of Paris 2015 terrorist attacks, Belgian Interior Minister Jan Jambon pledged to "clean out Molenbeek," after the district was confirmed to be the home of Salah Abdelsalam, one of the key suspects in Paris tragedy.
In February 2016, Jambon proposed a so-called Plan Canal for the Belgian capital, which aimed to reinforce local police units with federal agents in several communities bordering the Brussels Canal.
According to 2016 census, 96,586 people live in Molenbeek, with media often describing the area as predominantly populated by immigrants.