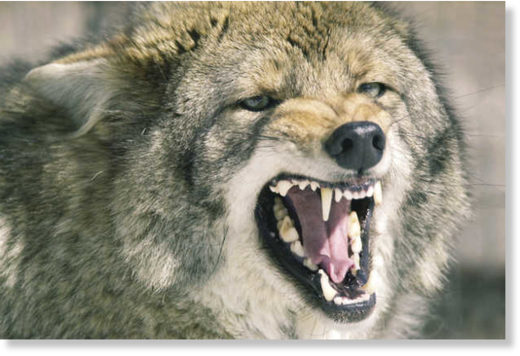 Neighbors in the Weddington area of Union County say coyote sightings have recently spiked.
They say the wild animals are coming within feet of their homes and are becoming aggressive.
"People told me they would never go after something big like that and he's 92-pounds, so people were wrong," says Debbie Rucker, who says Gabriel,
her 92 pound German Shepherd was attacked by a pack coyotes last month.
Rucker says it was around 7:30 in the evening when she let Gabriel out for a bathroom break and then heard an eerie crackling noise and her dog begin to yelp.
"I heard it and started running because I saw that he wasn't right by me.
They had ripped open both sides of his back and they had chewed up one of his legs," says Rucker.
Rucker says she and her husband rushed Gabriel to the animal hospital where at first, the veterinarian said there is no way coyotes would attack a dog so large,
"But within 30 seconds of looking at his wounds, he looked up and said there must have been a bunch of them," said Rucker.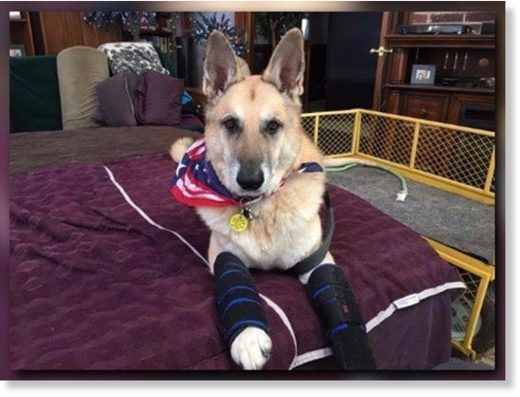 Gabriel's wounds have since healed, but on Monday, Rucker is taking him to see an orthopedist in hopes he will walk again.
"Apparently, he was pounding the ground to try to get away and he hyperextend both of his front legs," says Rucker.
Since the attack, Gabriel has been confined to a makeshift doggie bed Rucker and her husband put together. To get outside, Gabriel has to be carted. He also has to wear braces on both of his front paws.
"His legs are not working correctly. He can limp a little so that's exciting that he can actually move from room-to-room, but once he gets to the room he needs, he just plops down," says Rucker.
Rucker says she's blessed that Gabriel is still alive, but now she's asking Union County to do something to control the coyote population, which she and neighbors say is getting out of control.
"You know if they would go after a 92-pound dog you know what would they think if they saw a 7-year-old kid that weighed 90-pounds. Gabriel's got teeth and four legs. A child is much more vulnerable," says Rucker.