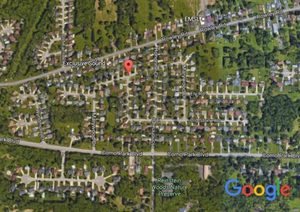 Several residents in the area of Marywood Drive reported hearing a loud boom around 2:45 p.m. Friday according to reports in the Cheektowaga Police blotter.
One resident described what she heard as "a sonic boom."
She said her entire house shook and her neighbor heard it as well.
A highway duty foreman call police around 3:20 p.m. to report a "boom" from Indian Road. He called the quarry and they said it wasn't them. Twin Village Recycling
also heard and felt the boom.
Cheektowaga Chronicle
reached out to the National Weather Service in Buffalo and the Niagara Falls Air Reserve Station.
The service did not observe anything around that time and the air base said nothing military out of the Falls could have caused the "boom."