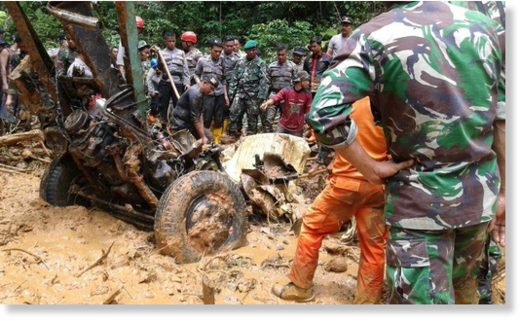 At least 6 people have been killed, 2 seriously injured and thousands displaced due to floods and landslides in Indonesia's West Sumatra province.
According to the country's disaster agency, four of the victims died in landslides and two as a result of flooding.
Heavy downpours from 03 March 2017 affected areas of Limapuluh Koto Regency, resulting in several rivers overflowing and as many as 13 landslides. Several vehicles were buried in the landslides and disaster officials have been searching affected areas. As of 04 March, 4 bodies had been found in the buried vehicles.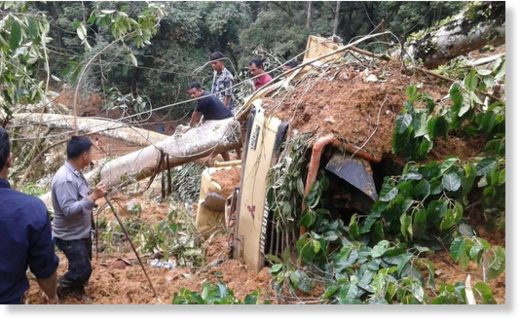 Flooding was reported in 7 districts
in Limapuluh Koto Regency, with some areas under
water up to 1.5 metres deep.
Several rivers have overflowed in the area. The Sungai Batang Maek river burst its banks flooding parts of Pangkalan district. The swollen Batang Kapur river caused flooding in Kapur IX District and the Sinamar river in Lareh Sago Halaban. The overflowing Batang Harau river caused some flooding in the district of Harau.
Disaster officials say that hundreds of homes have been flooded with many families forced to evacuate, although exact figures aren't available as yet.
Many roads are still blocked by landslides and access is proving difficult.
The rain also caused power and communications outages, and over 100 electrical sub-stations were shut down. At one point almost
15,000 homes were left without electricity.