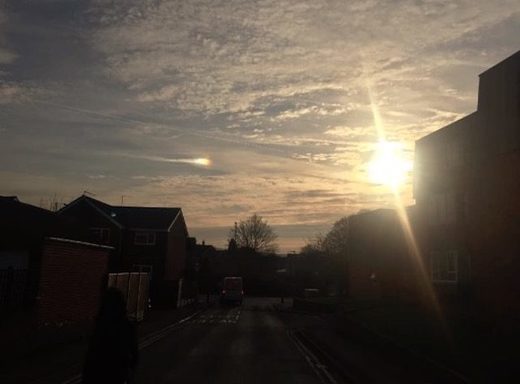 Did you see two fireballs in the sky above Cheltenham on Sunday evening?
We have been contacted by someone who said they saw the phenomenon as they drove along Princess Elizabeth Way.
He asked us via twitter: "Seen two fireballs in the sky when heading down Princess Elizabeth Way. Heard anything?"
He added that he was driving with his son and noticed two bright lights which dimmed and left smoke trails. I really can't believe me and my son would have been the only ones to see them, they were bright enough," he said.
It is not the first time that fireballs have been seen above the town. Back in August 2014, a fireball was also seen over the town on a Sunday night. This one was caught on
camera
, however.
The police had no report of any 'fireballs' on Sunday, but they did say they attended a car fire in Caenarvon Road in Hatherley at around 6.35pm. They closed the road and PCSOs helped divert the traffic. Other people on social media suggested the 'fireballs' may have been flares.
And there was another aerial phenomenon in Gloucestershire. There was an image was posted on Facebook earlier today.
Last month, a 'fireball' was seen above Exeter, which turned out to be a meteor.
Did you also see the fireballs? Do you know what they could have been? Contact us at echo.news@glosmedia.co.uk