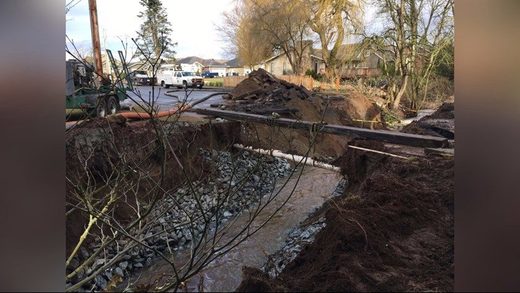 A massive sinkhole shut down a section of North 8th Street in Lynden Thursday.
Residents noticed a small hole forming on North 8th Street about 8:00 p.m. Wednesday, and by the morning, it was halfway through the street, according to Lynden Mayor Scott Korthuis.
North 8th Street is closed between Pine and Ivy Streets.
A culvert under the street failed, and crews had to remove the sidewalk and a portion of the street, according to Korthuis. "The pipe has probably been in the ground for 40 years. That pipe started to rust and fail. The water got under the pipe and started to wash out the dirt, and that started the sinkhole," said Korthuis.
The sinkhole is about 30 feet wide and ten feet deep. The water channel is about 10 feet wide and has washed out about 90 feet of land.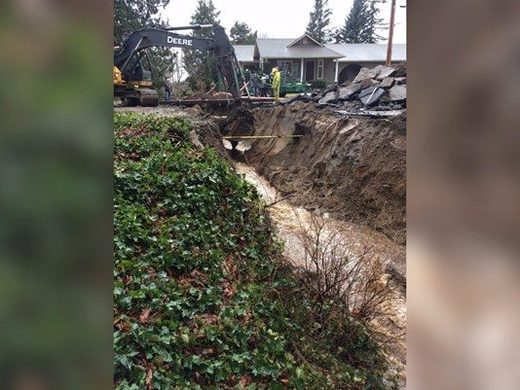 For now, fences are up, blocking the street, and it appears a fix will take a lot of time.
"We would hope weeks but it is probably going to be months before we get it fixed, and the fix will be expensive, between a half-million and a million dollars," said Korthuis.