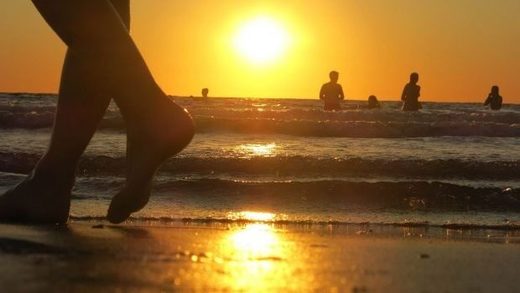 With temperatures over 40C in parts of Sydney, it is now officially the
hottest summer in the city's 158 year recorded history
— with 10 summer days over 35C.
At Sydney Airport,
temperatures reached 42.9C
at 2.30pm today, and
broke the previous record for the area set in 1980.
And the
worst heat could be still to come
.
Tomorrow, for the first time in the history of Sydney grade cricket, all matches have been called off due to the extreme heatwave.
Cricket Australia and NSW doctor John Orchard pushed strongly for the unprecedented step to be taken, and NSW Cricket has advised all associations to follow suit and cancel junior and senior matches.
Similarly at Royal Randwick, tomorrow's much-anticipated racing has been postponed until Monday.
While residents have yet to be hit by power outages, locals in the inner west were given a short preview of what could occur if power shedding is necessary.
About 11,000 homes and businesses in Strathfield, Burwood, Croydon and Homebush were without power for more than half an hour from 4.40pm.
"The outage is not the result of a direction from the Australian Energy Market Operator to reduce demand on the system, known as load shedding," Ausgrid said in a statement.
Power was restored to all but about 750 homes by 5.15pm.
A total fire ban will be in force across all of NSW for Saturday and Sunday, due to worsening weather conditions.
Meanwhile on the west coast of Australia, there were severe thunderstorms in Perth, and in South Australia a 2.7 magnitude earthquake shook parts of Adelaide.