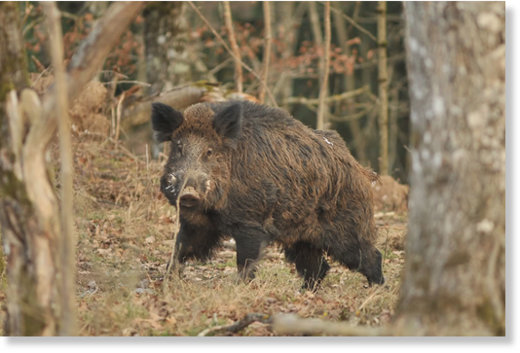 In the latest incident of human-animal conflict, a rogue wild boar attacked and seriously injured a 72-year-old man
in Pravakarpur village here.
The incident took place on Monday when the man was returning home after taking a bath in a pond.
"Niranjan Jena was critically injured in the attack and was hospitalised.
The Forest Department is bearing the cost of his treatment. Besides, ex-gratia will be paid to his family," Divisional Forest Officer Bimal Prasana Acharya said.
"The area where the incident happened is close to mangrove forests and animals often stray into the village," Mr Acharya said.
"The animal might have sneaked into the village to eat crops and vegetable as the village is located close to the forest area and wildlife corridors," he said. "Forest personnel are keeping night watch in the village. The Department has set up two night-vigil squads," the official said.
Source: PTI