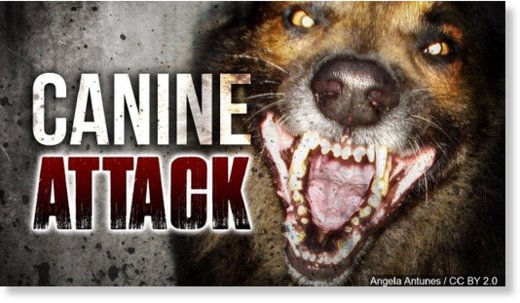 Police said one child was killed and two others were injured in an attack involving three dogs Tuesday morning in Southwest Atlanta
. The attack happened around 7 a.m. Tuesday on Gideons Street.
Police described the dogs involved in the attack as pit bulls
that were not wearing collars.
Officers have identified the owner of the dogs as Cameron Tucker. The dogs lived about a block away from the scene of the attack, according to police.
UPDATE little boy died as a result of dog attack. Police say they've identified owner. This is one of 2 now in animal control custody pic.twitter.com/ZMuzNGK0RZ— Kaitlyn Pratt Fox 5 (@Fox5Kaitlyn) January 17, 2017
Officers described the boy who was killed as five or six years old. Syrai Sanders, a 5-year-old girl who survived the attack, was hospitalized Tuesday morning with critical injuries. A third child was treated and released from the hospital, according to police.
Two of the children—the boy and a girl—attended F.L. Stanton Elementary, according to the Atlanta Public School officials. The school district released the following statement:
"Atlanta Public Schools can confirm that two F.L. Stanton Elementary students walking to the bus stop were attacked by pitbulls. Both students were transported to Egleston Hospital. One student was transported back to Grady Hospital's trauma unit and later passed away. The female student at Egleston is in stable condition. Atlanta Public Schools sent a crisis team to F.L. Stanton this morning to provide grief counseling for students and staff. Our deepest condolences go out to the family."
Witnesses saw the attack as it was happening, and one man intervened to try to protect the children. He came out with a baseball bat in an attempt to stop the mauling.
Others in the neighborhood came to the scene with knives, witnesses said. Other children in the area also tried to come to the aid of the victims, police told reporters.
Police remained on the scene of the attack for several hours, gathering evidence and talking with witnesses.
MAN WHO CHASED DOG OFF KIDS: "I heard screams, ran outside." LISTEN - #breaking pic.twitter.com/JBHowVdMkg— Kaitlyn Pratt Fox 5 (@Fox5Kaitlyn) January 17, 2017
The children were walking to their bus stop when the attack happened, according to a witness.
NEIGHBORS: group of children walking to school witnessed attacks. Dogs did not have collars. They chased them with bats away from kids pic.twitter.com/dQvgo9q8Qj— Kaitlyn Pratt Fox 5 (@Fox5Kaitlyn) January 17, 2017
Officers responded to the scene and immediately detained one of the dogs. Two others were tracked down in the hour or two following the attack. Police said one of the dogs was acting aggressively and had to be put down. The other two dogs were detained by animal control officers.