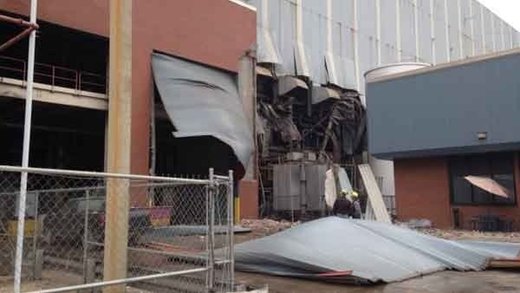 Five people have been reportedly injured in an explosion at a power plant in Adams County, Ohio.
The blast took place at JM Stuart Generating Station, a four-unit coal-fired power plant, at around 1pm local time, WDNT.com reported the Environmental Protection Agency as saying.
Five people were hurt in the explosion, according to WCPO.com.
None of the injuries are life-threatening, Adams County Sheriff Kimmy Rogers said, WLWT.com reported. However, medical helicopters have been dispatched to the area.
There are at least 300 employees at the plant. The explosion reportedly occurred in Unit 1 of the plant, which stores equipment. It also has a turbine generator which could be one of the possible sources of the explosion, officials say.
This is the second explosion at a plant in the Tri-State area today.
At around 11am local time a sugar silo exploded at a Perfetti Van Melle plant in Erlanger, Kentucky.
There were no reports of injuries.