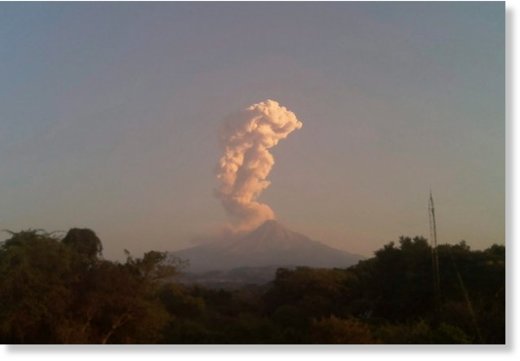 One of Mexico's most active volcanoes has erupted, yet again.
Colima — known locally as the volcano of fire — spewed gas and ash into the air on Wednesday.
An ongoing volcanic ash advisory, issued by the Volcanic Ash Advisory Center in Washington, remains in effect Thursday.
The volcano is in western Mexico, about 160 kilometres south of Guadalajara. Its eruptions date back to the 16th century, but have been steady since 1994.
The activity has intensified since last October, when nearby residents were evacuated as the volcano spewed lava. It is part of the Pacific Ring of Fire, the 40,000-kilometre volcanically volatile area home to about 75 per cent of the
world's active volcanoes.
Colima's recent eruptions have created some lava domes, made from lava that has built up around the volcano's opening.
You can see multiple different views of the volcano in real-time
here.