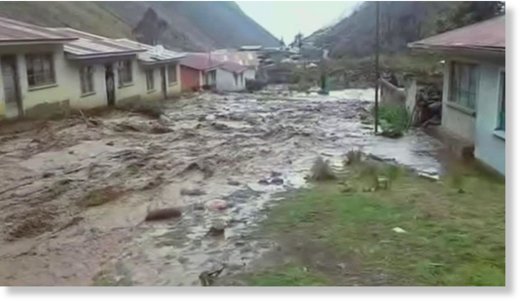 At least eight people have died in massive floods caused by days of torrential rain in Bolivia. Worst affected have been remote communities in the west of the country.
The fast flowing waters have stranded drivers and pedestrians alike with even an ambulance needing to be rescued at one point.
Hundreds of people have had to be evacuated.
The heavy downpours come in the wake of Bolivia's worst drought in 25 years.
Life-threatening floods and mudslides will remain a concern for some time to come.