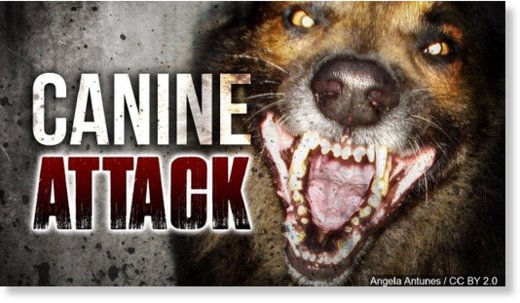 More than 1,500 dog attacks have taken place in the West Midlands since 2014, police have revealed.
The rate of attacks rose from 2014 to 2015, and could rise for this year after 515 incidents took place up to the end of November.

In 2014 there were 448 dog attacks but this rose to 547 the following year.
But the number of dogs seized and destroyed by West Midlands Police has dropped.
The figures were published as part of a Freedom Of Information request to the force, which showed dogs were most likely seized for being out of control - rather than being a dangerous breed.
The government has made it illegal for people to own certain types of breeds and let dogs be out-of-control in the public.
The figures showed police seized 369 dangerous dogs in 2016, which dropped from 467 in 2015.
And the amount of dogs destroyed also decreased across 12 months - dropping to 163 in 2016 from 262 the year before.
Currently there are four banned breeds of dogs in the UK , which are: Pit Bull Terriers, Japanese Tosas, Dogo Argentinos and Fila Brazilieros.
People can face six months in jail and unlimited fines for allowing dangerous dogs to be out-of-control in public spaces. Their dogs could also be destroyed and owners may not be able to own dogs again.
West Midlands Police said 523 dogs were seized from 2014 to 2016 because they were dangerous breeds.
These dogs were seized under Section 1 of the Dangerous Dogs Act 1991 - which prohibits the ownership of certain types of dogs.
The government says prosecutions in these types of cases can be brought before the courts based solely on the dog's appearance.
But calls were made earlier this year by a leading animal charity to change the rules to the Dangerous Dogs Act.
The RSPCA said dogs should be banned due to their behaviour, but not breed.
This year has marked 25 years since the Dangerous Dogs Act - which applies breed­-specific legislation - came into affect.
RSPCA dog welfare expert, Dr Samantha Gaines said, in August: "The police, the RSPCA and other animal rescue organisations have to deal with the consequences of this flawed law by euthanising hundreds of dogs because legislation is forcing us to due to the way they look, despite being suitable for rehoming.
"Not only is this a huge ethical and welfare issue, it also places significant emotional strain on staff.
"It is the view of the RSPCA, and the public, that every animal's life matters.
"We conclude that breed specific legislation has not achieved its objectives whilst causing unintended harms ­- a new approach is required.
"The RSPCA believes it is paramount for the Government to launch an inquiry into the effectiveness of breed­-specific legislation, assess other options to improve human safety and dog welfare, and ultimately repeal the breed specific part of the legislation."
West Midlands Police has also seized 650 dogs since 2014 under section three of the Dangerous Dogs Act - which makes it illegal to let any dog to be dangerously out of control in a public or prohibited place.
Of these, 591 dogs caused injury, the force said.
In total there have been 1,173 dogs seized by West Midlands Police since 2014.
Meanwhile 638 dogs were destroyed in that period. The force has recorded 1,510 dog attacks in the last two years.