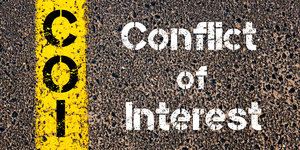 Researchers affiliated with France's National Institute for Agricultural Research recently announced the results of their study regarding potential conflicts of interest and published studies on GM crops.
The study was published by the journal
PLOS One
and determined that a large portion of studies on genetically modified crops were rife with conflicts of interest.
Most of these studies were tainted because someone working on the study was also an employee of a GM-producing company either as an author or having received funds directly from the company.
Out of 579 published studies that were analyzed, around 40% showed a conflict of interest. "We found that ties between researchers and the GM crop industry were common, with 40% of the articles considered displaying conflicts of interest,"
said the authors of the study
.
The researchers also noted that studies with conflict of interest had a much higher likelihood of presenting a favorable outcome for GMOs when compared to those without.
The authors stated,
In particular, we found that, compared to the absence of COI (conflict of interest), the presence of a COI was associated with a 50% higher frequency of outcomes favorable to the interests of the GM crop company.
The majority of these studies were American - 404 in total - and 83 Chinese.
"The most important point was how we also showed there is a statistical link between the presence of conflicts of interest and a study that comes to a favorable conclusion for GMO crops," said Thomas Guillemaud, Director of Research at Francis National Institute for Agricultural Research.
"We thought we would find conflicts of interest, but we did not think we would find so many."
It should also be noted that the study itself was limited because it only investigated direct financial conflict of interest. It did not include conflicts of interest such as authors being members of advisory boards, co-holders of patents, or consultants to GM companies.
This study, thus, shows the incredible level of corruption, politicization, and deceit now
present in the scientific community
, particularly in the Western world. If academics and scientists want to know why more and more people distrust their claims, this is a perfect example.