On Tuesday, December 13th 2016, Sharon Owens, a resident of Bodyke, Co.Clare, Ireland, reported seeing
not one but four fireballs streak across the morning sky
.
Not long after sunrise, Ms. Owens spotted the first of four very bright meteors from a window of her home. Speaking to Sott.net, Mrs. Owens stated:
"I was actually pulling the curtains in the morning at the windows at the back of my sitting room and saw [the first fireball] between the trees. I then got my phone camera and ran outside with my daughter and stood at the side of the garden taking photos. I was able to get a clearer picture from there so was sure what I was seeing.

I've watched enough videos about meteors/fireballs, so I knew what these were. I was excited to see one, but then to see 3 more straight after was amazing. They came in one after the other. They were white and had a brighter front. The end of the tails were sort of wiggly and breaking up. They were going really fast and I heard a bang, but only from one of them."
Below are two images of the fireballs photographed by Ms. Owens.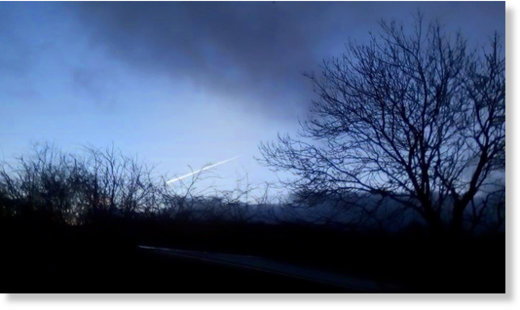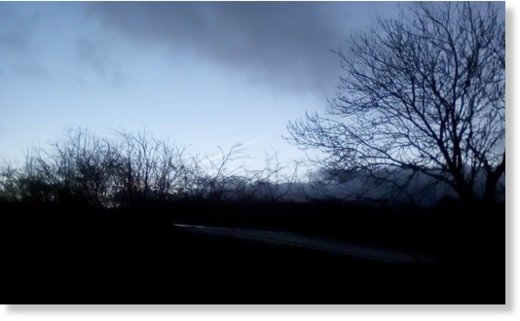 Check Sott.net's '
Fire in the Sky
' section on a regular basis to get an idea of just how often such sightings are being reported around the world.