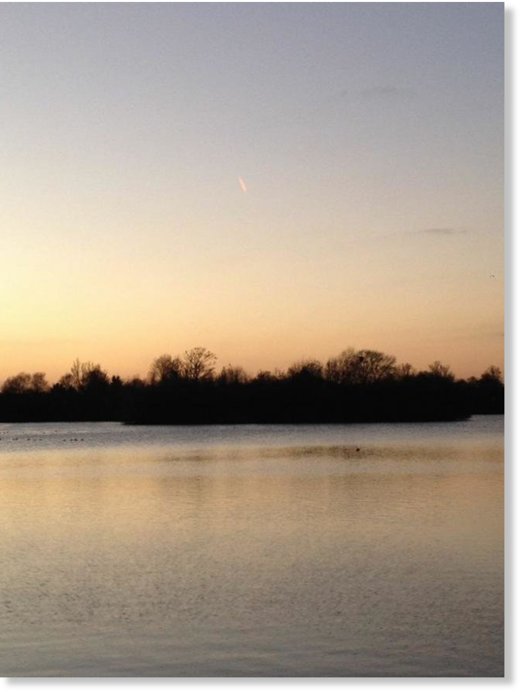 Two young eagle-eyed sisters from Wraysbury were on hand to catch an astronomically rare photograph of a meteor hurtling towards the ground last weekend.
Phoebe, 12, and Jasmine Hale, 13, from Douglas Lane, spotted the burning space rock from a bedroom window in their house before running outside to the Wraysbury carp fishing lake behind their house to capture it on camera.
The girls' mother, Jamie Hale, said the sisters thought it might have been something else at first. She said: "Phoebe was looking out of her bedroom window at the back of the house and she could see something with flames falling from the sky.
"At first she thought it was a plane going down! "She ran down to the bank of the lake with Jasmine and Jasmine took her phone and took the photo.
"They said it was falling really fast and they watched it until it went out of sight. "They realised, when watching it, that it was a small meteor."