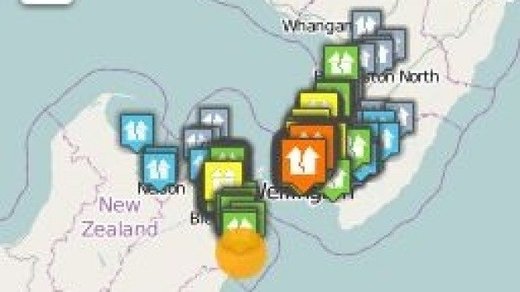 Two earthquakes in two minutes, one of them a "strong" 4.7, have shaken central New Zealand on Monday evening.
GeoNet reported a preliminary magnitude 4.1 quake at 6.13pm, 10 km north of Culverden at a depth of 20km.
The second quake, a stronger magnitude 4.7, struck at 6.14pm, 15 km south-east of Seddon at a depth of 15km, GeoNet said.
Initially GeoNet classified the magnitude of the second quake as a 5.0 but this was later downgraded to a smaller, shallower 4.7.
By 6.45pm, more than 3000 people, mostly in the lower North Island and upper South Island, had reported feeling one or both of the quakes.