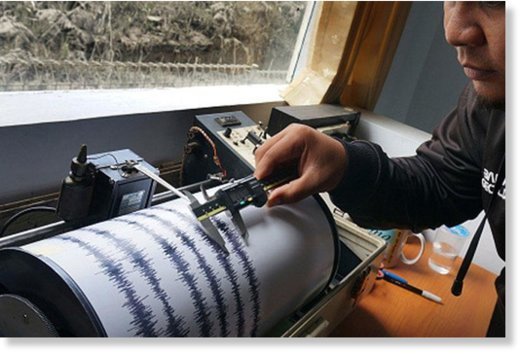 An earthquake of 6.3 magnitude has hit southern Peru, the US Geological Survey reports. Several seismological reports have put the depth of the earthquake in the shallow range of 3-10 kilometers below the surface.
Germany's GEOFON program reported the depth of the quake to be 10 kilometers, while USGS has revised its initial data to 3.6 kilometers.
The earthquake was centered 79 kilometers west-northwest of the city of Juliaca (population 245,675) and 106 kilometers northwest of Puno (population 116,552).
At least 130 houses have been damaged in Puno in Lampa Province, Diarrio Correo
reported
. Power was reportedly completely cut off in the city.
Among the buildings that sustained the most damage was the historic church adjacent to Enrique Torres Belón's mausoleum, one of the main tourist attractions in the town of Lampa. The quake badly damaged the marbles and forced the church's stones to crumble. Reuters reported that Lampa's mayor Nicolas Quispe told RPP that some of the adobe houses have completely collapsed as result of the quake.