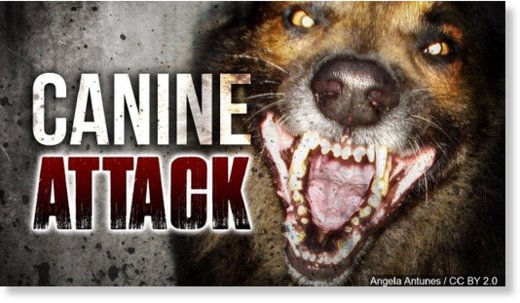 A woman is fighting for her life after police say she was mauled by a dog Wednesday morning.
Officers were called to Rockview Terrace just after 1 a.m. for the report of a pit bull attack. At the scene, police say they found 33-year-old Mariah Schaffer being attacked by the dog. Investigators tell News10NBC Schaffer was on the ground and unclothed.
Police were forced to fire on the dog to save the woman's life. Deputy Chief Scott Peters says
the dog owner, Jamie Cruz, was trying to stop the attack with verbal commands, but the dog was "uncontrollable." The dog's owner told officers to shoot the pit bull
"The animal was actively attacking the female by biting and chewing various areas of her body," said Deputy Chief Peters.
"Obviously, the woman's life was in danger," he adds. "I have no doubt that the officers' actions saved this woman's life."
Officers fired handguns and a shotgun to stop the attack. Investigators say, while shooting the dog, Cruz was hit by a stray bullet.
Spotts:
"Is it possible that, when officers were firing at the dog, that the woman may have been shot?"
Peters:
"No. She did not suffer any gunshot wounds."
Schaffer was taken to Strong Memorial Hospital for treatment.
She is currently in critical condition in the ICU, but is expected to survive, police say. Peters says Schaffer was bit across her body and suffered serious injuries to her arm.
Cruz was also taken to the hospital for treatment. He is listed in guarded condition.
Right now, police still have to speak with Schaffer and Cruz to determine what led up to the attack. Officers say Schaffer and Cruz have a child together and had an on and off relationship. Officers also said they weren't sure why Schaffer was unclothed when they arrived, and weren't sure if it was a result of the attack or not -- but called it "shocking."
We've learned Cruz has several dogs at the house including the pit bull involved in the attack. We also spoke with Cruz's mother who lives there too; she's in disbelief and says she saw the whole thing.
Neighbors tell us they had never seen the dog before. One of the neighbors we spoke to said they were jolted awake in the night by the screaming.
"My oldest son woke me up out of a sound sleep," says Louis Crocitti. "He said Dad, a lady is being attacked. Someone is being attacked, so I jumped out of bed, got dressed real quick, and grabbed the baseball bat. I was just thinking of the lady and thinking she's being mauled. The fight was knocked out of her. She wasn't even screaming or anything at that point."