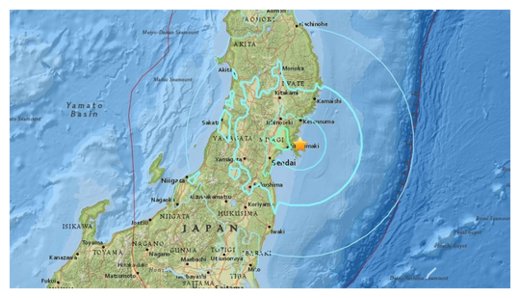 A 6.2 magnitude earthquake has struck off the coast of the Japanese island of Honshu,
USGS reports.
TEPCO said it is checking the integrity of its crippled nuclear plant, as the epicenter was located relatively close to Fukushima Prefecture.
The quake struck around 9:43pm GMT on Friday, some 65 km east-northeast of the city of Sendai. The Japan Meteorological Agency measured the quake at the lower magnitude of 5.8.
No tsunami warning was issued by the JMA. The Pacific Tsunami Warning Center also said that "a destructive pacific-wide tsunami is not expected."
Tokyo Electric Power, the operator of the crippled Fukushima nuclear plant, is checking whether the quake has had any impact on the facility, Reuters reported citing Japan's NHK.
Earlier on Friday, some 23,000 people participated in an annual drill at the Ikata Nuclear Power Plant in Ehime Prefecture, southern Japan, NHK news reported. The emergency exercise drill was based on a scenario in which powerful earthquake strikes the region.
Drawing lessons from the March 2011 tsunami, an exercise in which residents were evacuated by boat was held for the first time at Cape Sada, the broadcaster noted. Employees of the plant run by Shikoku Electric Power Company were joined by representatives of 90 organizations, including central and local governments.