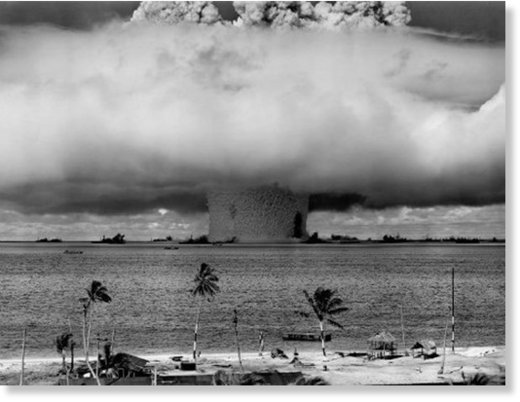 Speaking at the University of Sydney earlier this year, renowned film maker and anti war and social activist John Pilger exposed the truth about US intentions around the world and the risk such desperate warmongering poses for humanity.
In the last eighteen months, the greatest build-up of military forces since World War Two -- led by the United States -- is taking place along Russia's western frontier. Not since Hitler invaded the Soviet Union have foreign troops presented such a demonstrable threat to Russia...

What makes the prospect of nuclear war even more dangerous is a parallel campaign against China.
Seldom a day passes when China is not elevated to the status of a "threat". According to Admiral Harry Harris, the US Pacific commander, China is "building a great wall of sand in the South China Sea".

What he is referring to is China building airstrips in the Spratly Islands, which are the subject of a dispute with the Philippines - a dispute without priority until Washington pressured and bribed the government in Manila and the Pentagon launched a propaganda campaign called "freedom of navigation".

What does this really mean? It means freedom for American warships to patrol and dominate the coastal waters of China. Try to imagine the American reaction if Chinese warships did the same off the coast of California.