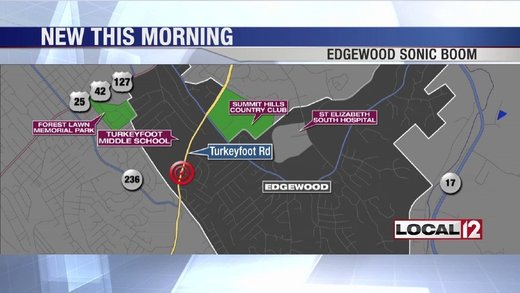 Police say they still aren't sure what caused a loud boom in Kenton County Wednesday night.
Dispatchers began receiving calls around 9:20 p.m. for reports of a "sonic boom" in the Edgewood area.
It was heard over an area of several blocks in the vicinity of Turkeyfoot Road near St. Elizabeth Hospital.
Police investigated but could not find the source of the noise.