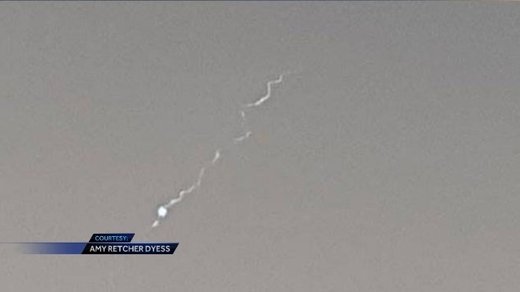 WGNO News is investigating the possibility of a meteor streaking across the sky in Metairie.
The Jefferson Parish Sheriff's Department got a call of a possible plane crash on the Lake Pontchartrain Levee near Severn Avenue shortly before 7 a.m.
Our news crew responded and talked to a woman who says she saw a
green light streaking across the sky
and thought that it could have been a plane that was crashing.
Numerous agencies responded to the call, including the Jefferson Parish Fire Department, The Sheriff's Department, Lake Pontchartrain Levee Police and The Louisiana State Police.
Now it appears that it could have been a meteor.
The eyewitness says that she was told by responding Sheriff's Deputies that this could have been a meteor.
This information coincides with a tweet from @totaltrafficneworleans that says that
reports of meteors streaking across the sky have been coming from as far away as Tennessee.
No physical evidence of a meteorite crash has been located at this time... but we are following the story closely.