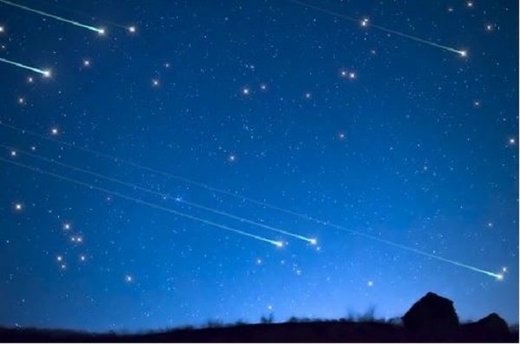 If you enjoy watching meteor showers, you are in for a treat: the Draconids, Orionids, and Leonids are coming.
All three meteor showers are visible through October and November.
First up is the Draconids, which begin tonight and should be visible through October 10.
The website
Slooh
is posting a special broadcast of the event this evening at 8 pm EST:
Most meteor showers peak well after midnight, but the Draconids are best seen between sunset and midnight when the radiant Draco is at its highest point in the sky. The meteors can appear anywhere, so just look up and wait for one to streak by. Then make your way inside and tune into the live Slooh show on October 7 to learn more about this reliable and occasionally spectacular meteor shower.
The Draconids meteor shower is usually modest, but in the past observers have reported seeing thousands of meteors per hour.
The following video was taken near the peak of the Draconid shower on October 10, 2015.
From
EarthSky
:
These extremely slow-moving Draconid meteors, when traced backward, radiate from the head of Draco the Dragon, near the stars Eltanin and Rastaban.

However, you don't have to locate Draco the Dragon to watch the Draconids, for these meteors fly every which way through the starry sky.

Usually, this meteor shower offers no more than a handful of languid meteors per hour, even at its peak. Plus, in 2016, the waxing crescent moon will somewhat intrude on this year's show. But this shower has been known to rain down hundreds or even thousands of meteors in an hour. And in fact it's the history of this shower that makes it so interesting. See the history section, below.

No outburst is predicted for this year, but then, you never know for sure. Remember - no matter where you are on Earth - the radiant for this meteor shower is highest up in the evening. October 7 is the evening to watch.
For best viewing, EarthSky
recommends
finding a dark, open sky away from artificial lights. Plan to spend a few hours relaxing under the stars with your feet pointing in a general north or northwest direction and - of course - look upward.