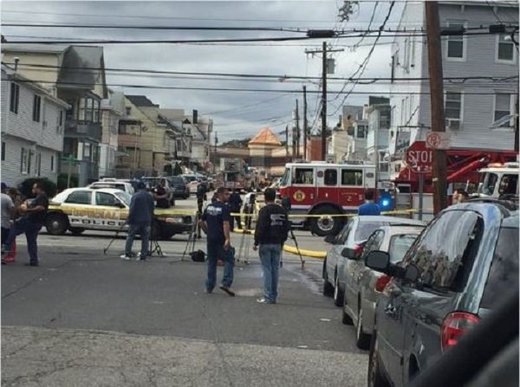 Two houses were leveled after a a gas leak caught fire on Goshen Street in Paterson, New Jersey around 9:25 a.m. on Tuesday Morning.
The explosions caused damage to a four block radius, multiple homes are damaged and one is set to be demolished. Firefighters, investigators and officials from PSE&G are on the scene.
38 people occupying five homes at the time of the explosion have been assessed and there are no serious injuries reported.
PSE&G summarized the event in the following statement:
"PSE&G received a call from the Paterson fire department at approximately 9:15 a.m. informing us about a strong order of gas inside 16 Goshen Street in Paterson. The fire department evacuated residents of 16 Goshen and adjacent homes, as a PSE&G crew and service technician were responding. We have shut off the gas mains and electric service.
At this time we do not know the cause of the explosion but will work with local officials to fully investigate
."
The Red Cross are on scene to offer aid to those in need.