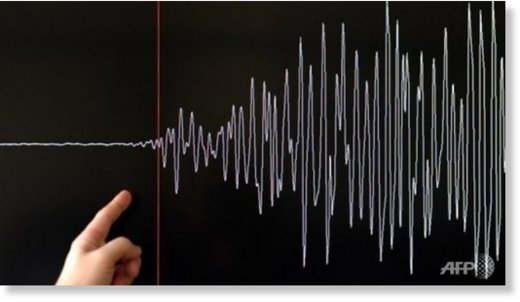 A 5.4-magnitude earthquake jolted Nicaragua yesterday,
killing a woman and damaging homes close the epicentre in the country's north, officials said.
The quake struck at 10:48am in the area
between the El Hoyo and Momotombo volcanoes, at a shallow depth of 2.9km.
The woman, Higinia Margarita Cruz, suffered a heart attack from the shock of the shaking, said First Lady Rosario Murillo, who is also the government spokeswoman.
Cruz was 78.
Windows shattered in a building under construction in Puerto Momotombo and many homes sustained damage to roofs.
Startled locals ran outside their homes and stayed there, concerned that if they went inside, another quake might strike.
Source: AFP