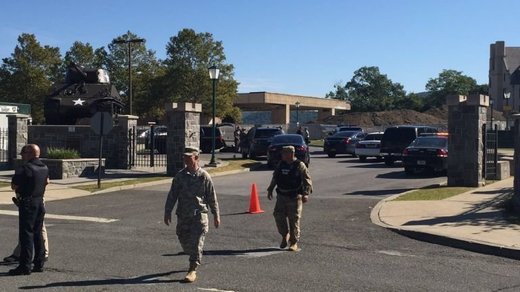 A bomb threat closed West Point's Visitor Center in Highland Falls temporarily on Thursday.
U.S. Military Academy officials say they evacuated the visitor control center after a man claimed there was a bomb in his vehicle near the Thayer Gate in Highland Falls.
Officials immediately evacuated the area and closed down Main Street near the installation.
Military, state and local police conducted a full search of the grounds, and determined that there was no explosive material.
Once the bomb squad gave the all-clear, the visitor control center resumed normal operations.
The scare is the
second
false alarm at West Point within the week. On Monday, a tipster called authorities claiming a man resembling bombing suspect Ahman Khan Rahami entered West Point.