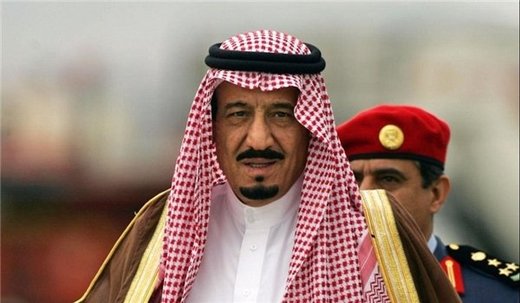 A senior economist and former special adviser to the Saudi ministry of finance underlined that the country is on the brink of collapse with the western countries merely looking at its "implosion".
The Huffington Post did publish an opinion piece last Sunday that said Saudi Arabia was on the brink of "implosion" due to its economic dependence on oil and its failure to implement political reforms. The article, titled "
Last Tango in Riyadh
," was written by Hossein Askari, an economist in the US and former special adviser to Saudi Arabia's Ministry of Finance.
"When it implodes, will the US and the UK come to the rescue of their Al-Saud clients? We believe not,"
wrote Askari. "The US and the others have made thousands of hollow speeches in support of human rights and representative governance, but they have continued to support their client as long as they buy arms and do their bidding."
But Saudi Arabia blocked internet users from accessing the Huffington Post on Friday just days after it published the article about the kingdom.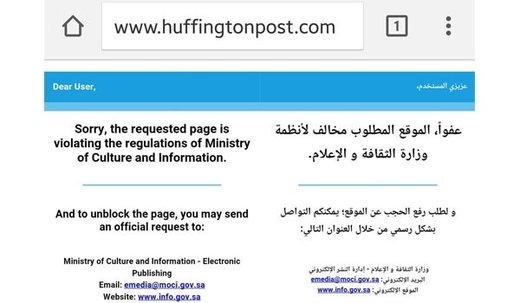 Those who attempted to access the English-language version of the website inside the country were instead directed to a message from the Ministry of Culture and Information that said the page had violated the monarchy's strict media rules. Saudi social media users began sharing screen grabs of the message on Friday. Among them was Ahmed Al Omran, a Wall Street Journal correspondent based inside the kingdom.
After the incident professor Askari was reached by Iran's MNA news agency to explain about his Huffington Post article.
"In this article which was censored by Saudi Arabia, I reminded that economic plans will fail unless they come along with economic reforms, specially along with the rule of law and an elected government. But I should add that it is almost impossible since the Saudis assume the government as their own property," he said in the interview on Saturday.
"Finally, I should say that the businesses which invest in Saudi Arabia shall be prosecuted when the country collapses in future given the changes proposed by Prince Mohammad Bin Salman unless the al-Saud will move towards a constitutional monarchy and actually, it will not," professor Askari said.