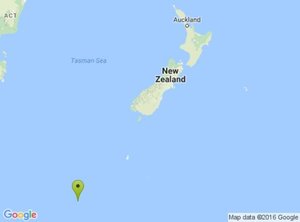 A severe quake initially believed to have hit Central Otago this morning actually struck south of New Zealand.
GeoNet initially reported a magnitude 5.3 quake had struck 30km southeast of Roxburgh, at a depth of 12km, at 9.48am.
GeoNet classified the quake as severe.
However, GeoNet later revised the strength and location of the quake.
It said the magnitude 6.7 quake actually struck west of the Macquarie Islands at a depth of 10km.