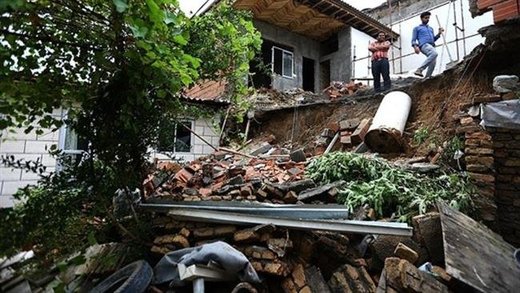 At least four people have lost their lives in thunderstorms and flash flooding in the northern Iranian province of Golestan, according to officials.
A local official told IRIB news agency that a 70-year-old woman died on Friday after being struck by lightning while working in a rice field in a village in Golestan Province.
He added that a family of three also drowned in a flash flood near a burst river bank in the eastern parts of Golestan Province on Friday.
A local crisis management official said roads were blocked in some parts of Golestan, leaving motorists stranded for hours.
Storms swept across the northern and northwestern provinces on Thursday and the inclement weather continued into Friday.
Meanwhile, the director general of Mazandaran meteorological organization, Nourbakhsh Dadashi, said on Friday that winds gusting at 90 to 130 kilometers per hour hit the northern province cutting power in most areas.
More than 900 residential buildings have also been damaged by heavy rains and severe storms in multiple towns and villages across the province of Mazandaran.
The flooding also damaged more than 15 cars in the city of Amol in Mazandaran.