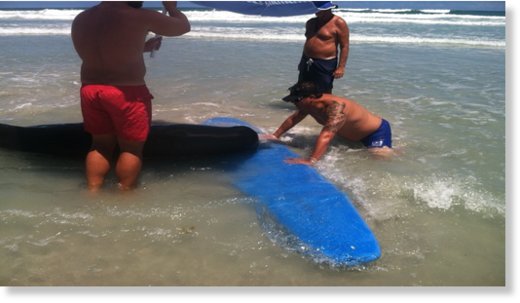 A sperm whale beached itself Saturday afternoon in Volusia County, near Ponce Inlet.
Officials say members of the Volusia County Marine Mammals Stranding Team responded with help from the Hubbs-SeaWorld team to try and rescue the whale.
Unfortunately, the whale could not be saved and died on the beach.
It's unclear what caused the whale's death, but its body was taken away for tests.