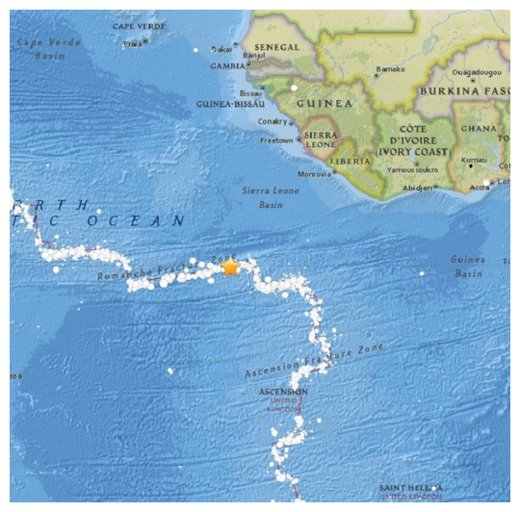 An earthquake of magnitude 7.1 has struck 975km northwest of Ascension Island in the Atlantic Ocean, the
United States Geological Survey (USGS) reported.
There was no immediate warning of any tsunami triggered by the quake, which was 10km deep, the USGS said.
There were no reports of any damage or casualties.
Source: Reuters