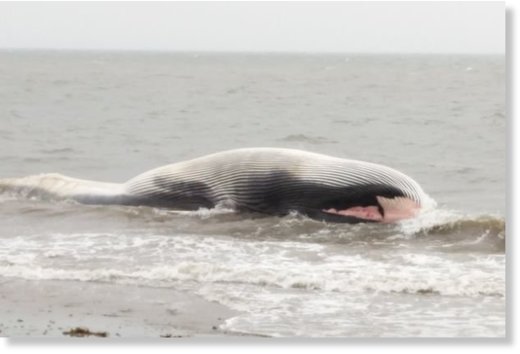 A whale has washed up at Shankill Beach amid windy conditions in south Dublin.
In this video, the whale, roughly 25 feet long, appears to be dead as it sits in shallow water after being pushed inland in the bad weather and rough sea conditions.
The mammal, believed to be a milky white whale, was first spotted off the coast of Wicklow on Thursday evening.
A video of the floating body has been posted online via Twitter.
@BrayPeople whale washed up on Shankill beach, huge, sad pic.twitter.com/dYooL6z6UZ

— barbeldearbra (@barbeldearbra) 19 August 2016
The Dublin Coast Guard has issued a small craft warning, advising that the whale is floating off the Shankill coastline.