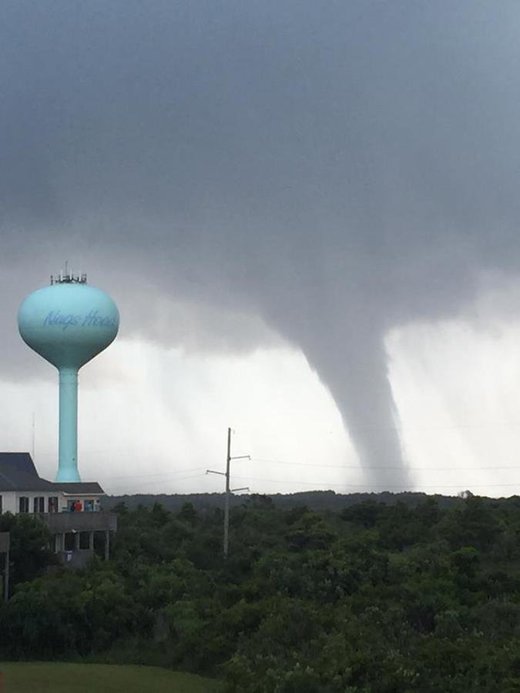 Several WAVY News viewers sent in photos and video of what appears to be a waterspout seen off the coast of the Outer Banks Thursday. People reported seeing the waterspout in the Nags Head, Wanchese and Oregon Inlet areas.
There weren't any thunderstorm warnings or tornado warnings issued for the area Thursday. Chief Meteorologist Don Slater said the waterspout was likely nothing to worry about. Waterspouts can have strong winds, though, and are capable of throwing lightweight outdoor objects around, like umbrellas or lawn furniture. However, waterspouts often fall apart when they make landfall.
Storms did move through the Outer Banks Thursday evening, but were mostly contained to the Pea Island Wildlife Refuge area.