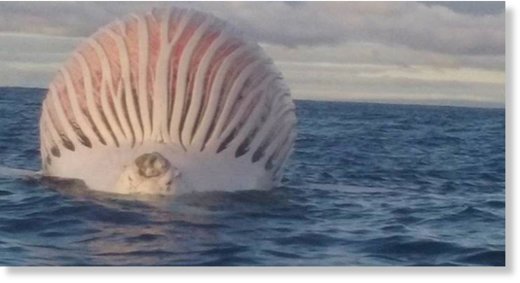 There is a dead whale floating off the coast of Elliston that was mistaken for an overturned boat earlier today.
In a press release issued this afternoon, Bonavista RCMP say they were called to Elliston after a report of a possible overturned boat off the coast.
According to RCMP, the Joint Rescue Coordination Centre was contacted and they dispatched a cormorant helicopter from Gander to investigate.
Once the helicopter arrived on the scene, they determined the object was not a boat but a dead whale.
Bonavista RCMP are advising the public to be cautious while boating in the area of Elliston, as the whale is floating at the surface of the water and may be difficult to see.