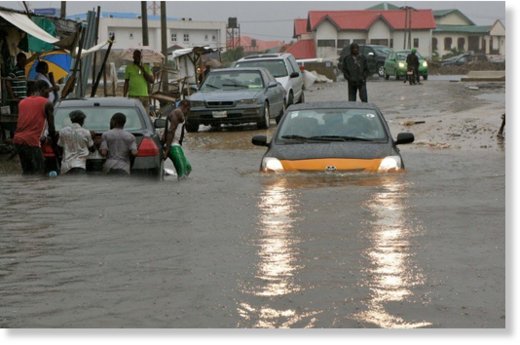 Flood has destroyed over 5,300 houses in six Local Government Areas of Kano State.
Alhaji Aliyu Bashir, the Executive Secretary of the State Emergency Relief and Rehabilitation Agency (SERERA), disclosed this in an interview with the News Agency of Nigeria (NAN) in Kano on Monday.
He said the affected local government areas include Bebeji, Dawakin Kudu, Kiru, Shanono, Bagwai and Garun-Malam.
"In Dawakin Kudu alone more than 2,300 houses were affected, while more than 600 houses in each of the remaining five areas were destroyed by the flood," he said.
Bashir said the officials of the agency had visited all the affected areas with a view to assessing the damage cause by the disaster.
"At the moment we are compiling a comprehensive report on the disaster for onward submission to the Federal and state governments for necessary assistance to the victims," he said.
The Executive Secretary said that the state government would come to the aid of the victims as an interim measure as soon as the agency submit its report
NAN recalls that last week three persons lost their lives while food and cash crops worth millions of Naira were washed away after a heavy down pour at Hayin Gwarmai village in Bebeji Local Government Area of the state.

Recall that on Saturday, the National Emergency Management Agency (NEMA) also advised communities along the River Niger to evacuate immediately to safer ground.
The agency warned in a statement warned that flooding might occur at any moment following intense rainfall and rises in water level.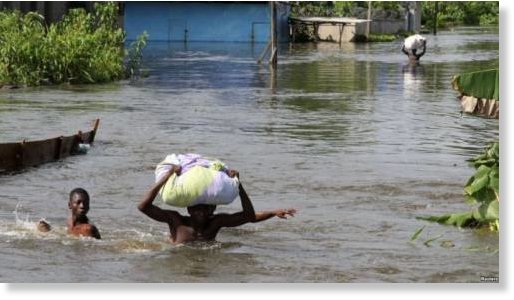 The Director-General of the agency, Malam Muhammad Sani-Sidi, who gave the advice in the statement, said the agency had received alerts of the imminent flooding.
He said information given by the authorities in the Republic of Niger indicated the present water level in the river had reached a point that may result in flooding that could be compared with that of 2012.