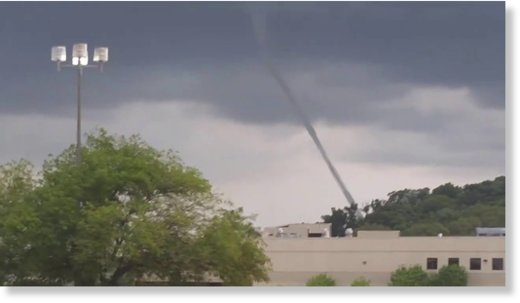 This is the moment a passenger filmed a tornado from her aeroplane window as the aircraft she was travelling in, came in to land.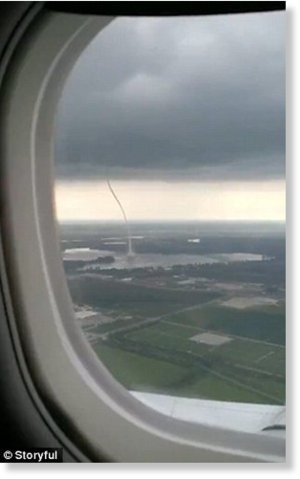 Erika Morral captured the waterspout stretching to the sky above a body of water, as the aircraft made its descent.
The tornado swirled over Council Bluffs, Iowa, on Thursday and could be seen from Omaha, Nebraska, on the other side of the Missouri River.
Forecasters had warned of storms with damaging winds in parts of southwest and west central Iowa and east Nebraska last week.
It is not known exactly which airport the plane was coming into, but Eppley Airfield is three miles north-east of Omaha, and handles around 75 flights each day.
Waterspouts are like tornadoes, but gather over water rather than land.
They are created by swirling air currents. Waterspouts are common in the tropics, but can occur anywhere in the world where there is a body of water and stormy weather.