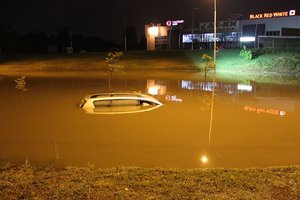 Fierce storms packing strong winds and torrential rains killed at least 15 people overnight in Macedonia's capital of Skopje, police said.
Six people were missing, according to the police, while media reported that about one hundred others suffered injuries, most of them minor.
Among the dead was an eight-year-old girl, a hospital source told AFP.
Rain began falling at yesterday afternoon and lasted for 16 hours.
The freak weather included winds blowing at more than 70km/h and resulted in flash floods and landslides, local media reported.
Cars were seen swept away by the torrents, testifying to the force of the storm.
Reports said the water level reached as high as 1.5m in some of the affected areas, which were being combed by Macedonia's police and army for survivors and other victims.
Meteorologists said more than 800 lightning strikes were recorded in the first two hours of the storm, which went on for about five hours in total.
Macedonia's hydrometeorological service said 93 litres per square metre fell in two hours on Skopje - equivalent to the average for an entire month of August.
Municipal authorities urged people to avoid going out in the streets, especially driving, with several roads of the capital still flooded
and traffic interrupted on the city's ring road.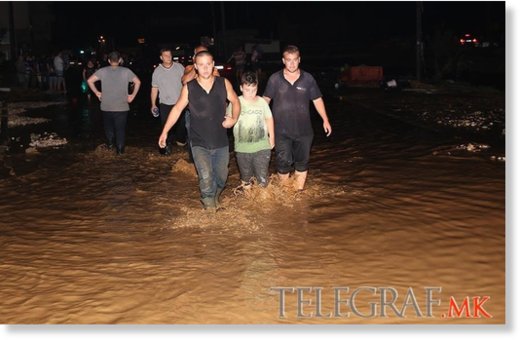 Violent storms also battered the northwestern city of Tetovo causing property damage but no casualties, while severe thunderstorms also affected the holiday spot of Lake Ohrid in the southwest.
Skopje previously suffered disastrous flooding in 1962, a year before a huge earthquake that almost destroyed the city.
In the spring of 2014, the Balkans region was hit by its worst floods in more than a century, which left 47 people dead in Serbia and Bosnia.
A total of 1.6 million people were affected.
The forecast for today showed unsettled weather in landlocked Macedonia, with possible new showers and strong winds.