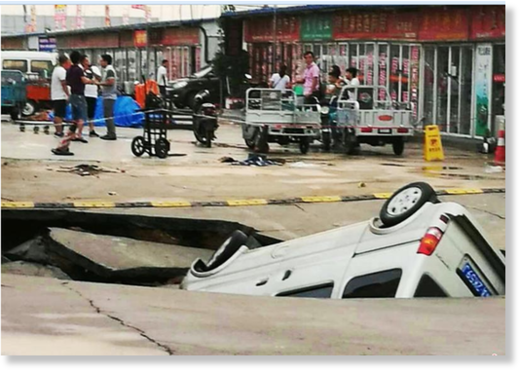 A sinkhole opened up on a road in the central Chinese city of Zhengzhou on Thursday evening, swallowing a van in the process.
No casualties were reported and the van has been lifted out of the sinkhole, which was about two metres deep and six metres in diameter, China News Service reported.
The sinkhole came just one day after an even larger one swallowed a section of road and passersby in the city on Wednesday. One person remains missing from the incident.
Initial investigations suggest that Wednesday's sinkhole may have been the result of underground water pipes crumbling due to recent heavy rain.
Multiple similar incidents have been reported in the city, raising questions over the quality of road construction.