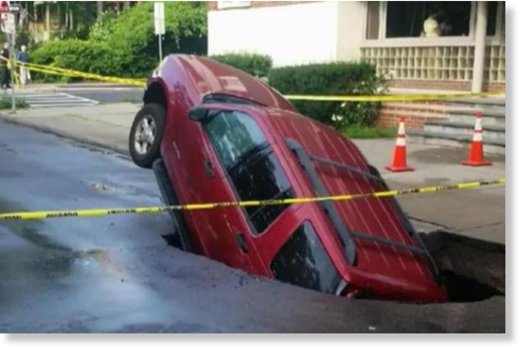 A car in Albany, N.Y., was swallowed by a large sinkhole that formed as a result of heavy rains and a water main break.
According to News10
, the Albany Water Department reported a large water main break that swallowed a vehicle and left it resting on top of a main gas line.
Water Commissioner Joe Coffey
told WNYT
that the water from the broken pipes cleared out ground underneath the street, creating the sinkhole.
Crews worked to lift the red Ford Explorer, owned by an Albany Medical College student, from the hole using a crane.
Several roads were closed as a result of the incident and officials said the water main break could cause residents to experience lower water pressure.