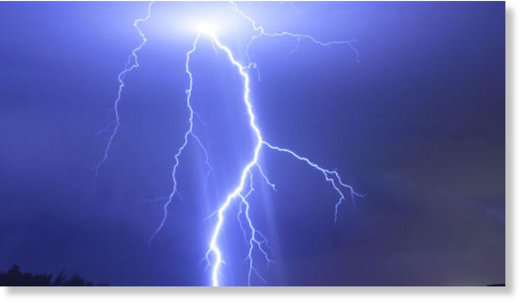 A 33-year-old woman is dead after lightning struck her on the shore of Daytona Beach Shores Friday, officials said.
The unidentified woman was standing in ankle-deep water with a man shortly before 5 p.m. when
"a bolt of lightning came out of nowhere
," Volusia County Beach Safety Capt. Tamra Marris said.
The woman was taken for medical treatment, but died just before midnight, Marris said. The man's condition has not been released.
A third victim - a 55-year-old Daytona Beach woman - was also struck by the same bolt. She is OK and "was able to walk away and seek medical attention elsewhere," Marris said
Marris said storms had been brewing near the beach but when the lightning bolt struck,
storms were off in the distance.
Officials are not naming or releasing further information about the victims until they can notify all family members.