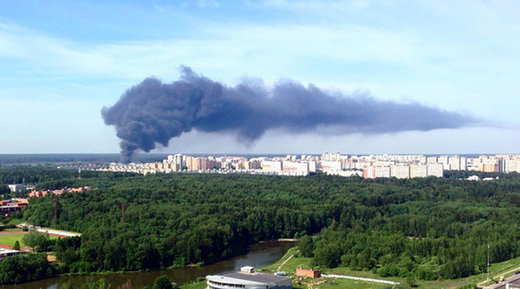 A blaze flared up in a storing facility to the northwest of Moscow that reportedly stores cylinders with gas.
An area of some 1,200 square meters is on fire.
According to footage posted on social media, a huge pile of smoke can be seen rising from the warehouse in the town of Zelenograd.
Locals are saying loud bangs can be heard in the nearby area. There have been no reports of casualties.