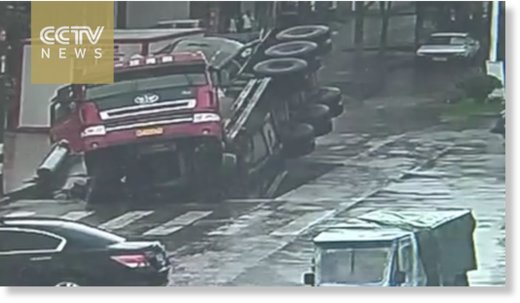 A sinkhole swallowed on Sunday a cement tanker in Tiantai city, East China's Zhejiang Province.
Surveillance footage shows the terrifying moment the road under a moving large truck collapsed, sucking it into a hole.
The driver managed to get out safe, albeit with minor injuries.
Police dispatched four rescue vehicles to the scene, and the road is reportedly undergoing repair and fortification.