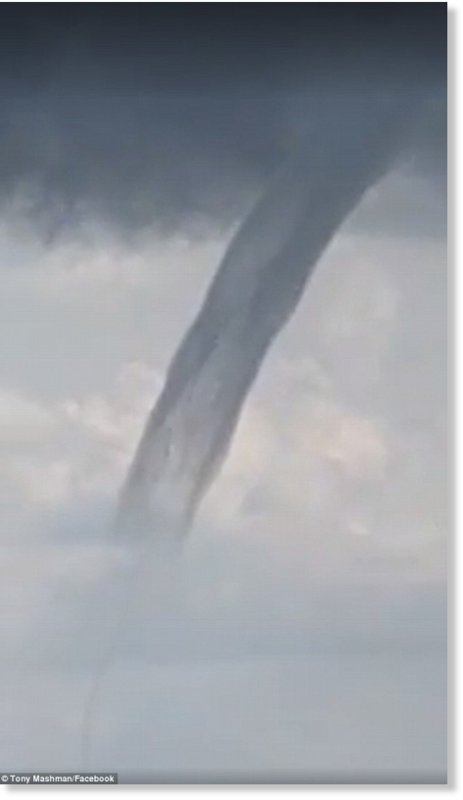 A huge waterspout off the coast of the Northern Territory had locals standing in the rain with their phones out.
Tony Mashman filmed the spout, which occurred about 11am on Sunday off Dundee Beach - 125km southwest of Darwin - for just over two minutes, and at no point did it show any sign of slowing.
The swirl of the water being sucked into the sky is clearly visible as it joins thick dark clouds in the sky.

'I've never seen anything like that in my life,' said Tony's wife Heidi.


It's one of a number of waterspouts over the last few days, according to Tristan Meyers, a meteorologist from Weatherzone, who said there were more spotted of the coast of Townsville on Monday.
The weather phenomenon is not as rare or unique as you might think, either. Mr Meyers says waterspouts are simply tornadoes over water.
'The only reason it looks different is because tornadoes over land throw up dust and debris, and over water it throws up water,' he said.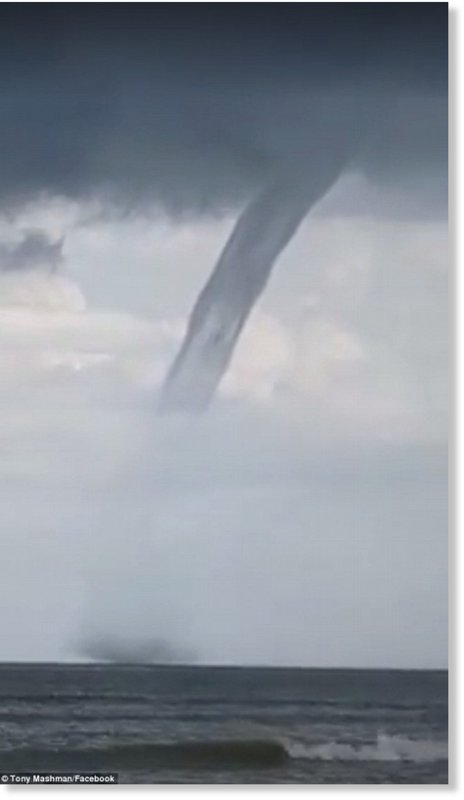 'Tornadoes and waterspouts occur in conjunction with storms, so you need a rotating updraft and a good amount of moisture.
'The only thing that differentiated this storm from any normal one was just a rotation in the lower atmosphere.'
Following Monday's rain, the town should expect a normal return to dry season, with no more than a 10 per cent chance of rain for the rest of the week and temperatures expected to sit in the 30's.